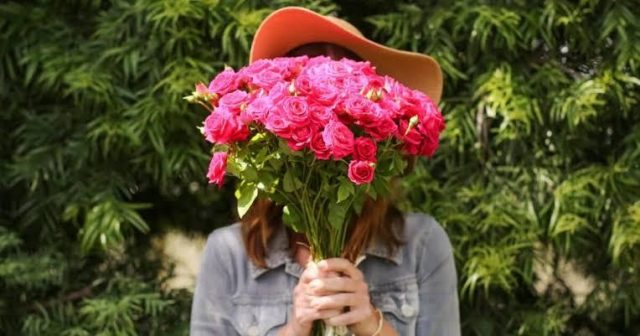 Flowers are being used by humans to communicate for hundreds of years. Every culture has its own stories and myths about flowers. There were times when people didn't have proper etiquette to express their emotions so Floriography was developed. It is the language of flowers. This is mostly related to the feelings and emotions of mankind. Feeling like love, sympathy, appreciation, romance, happiness, remorse, etc. Flowers are also seen by their divine and exemplary beauty and delicateness. Flowers express all the strong emotions, and all the unspoken words aloud.
In the Victorian Age, it is said that the reason we give flowers to each other is to communicate and embrace our connection with one another. Our ancestors have to work a little harder to prepare bouquets but nowadays online flower delivery in India is available, so we can continue the tradition with just some click and embrace our connections.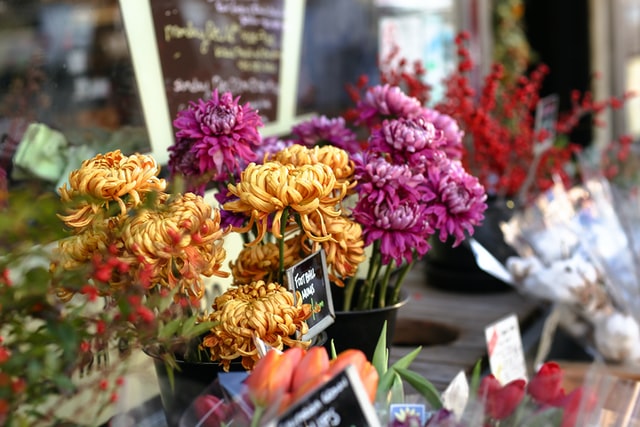 Nowadays we give and receive flowers on many occasions like birthdays, anniversaries, valentines, baby showers, weddings, parties, festivals, funerals, etc. From our birth till death we celebrate every occasion by giving and receiving flowers. Let's us know to tell you the reason behind giving flower in each of this event –
To make them happy – Surprise your loved ones with a bloom and see the beautiful, happy, and mesmerizing smile on their face as flowers never miss a chance to bring happiness. They symbolize happiness in every way possible and fill the atmosphere with positivity.
To make them feel special – Every person wants to know how special they are, but if you are a shy person and can't tell it by your words what is the better way than giving flowers to your loved ones and tell them how important they are to you, how much you love them, how much you value them in your life. Flowers will surely convey your message beautifully and gracefully.
To say I Love You – Flowers are a symbol of love especially Red Roses. As if you want to propose to your lady, nothing is better than flowers. As flowers will make the environment romantic and you can feel the love in the air. Flowers are also used on anniversaries and weddings, firstly because they are auspicious and secondly they are a beautiful way of communication.
To say Sorry – Every person makes mistakes in their life, what is important is to accept the mistake and apologize. Sending flowers with a sorry letter is the best way to apologize as flowers bring a smile to another person's face, and you have a higher chance that another person will accept your apology.
To wish them Luck – On important occasions like examinations, interviews, etc. your loved ones need your wishes and blessing. So wish them luck and success with a bloom. As flowers symbolize luck and success. This will also make them feel good and be a little less anxious.
To say Get well soon – If your loved ones are in trouble or sick, these are the times when they need you the most. So send them flowers and communicate "I am there for you, don't worry, you will be fine" Show your love and compassion as the other person needs it right now. Also, flowers in a sick person's room make the environment fresh and pleasant, they may make them feel better.
To tribute – When it comes to funerals, memorial ceremonies, burial services, martyr's funerals to show tribute blooms are auspicious and crucial parts. To show compassion and assistance of this misfortune to their families, blooms serve tribute and are best to use than any other things.
To Appreciate – Your loved one has accomplished something in their life, you have to congratulate them, and sending them a bouquet is a mindful decision. As you are adding happiness in their happy times. You can also send flowers saying "better luck next time" if the person is disheartened due to some failure. As failures are part of life and they are stepping stones to our success. But dealing with failure is important and the other person will also get to know you are there for them in their difficult times too.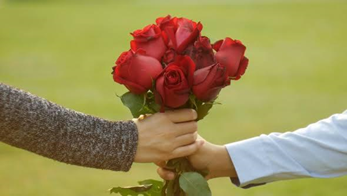 Conclusion for Giving flowers
These are the eight reasons for you to send flowers. You can send flowers bouquet to Indore and all over India as online flowers delivery is available. Just remember you don't need to find a reason to send flowers, just do it when you feel like every new day is a reason to smile and send flowers.
For more articles click here