Behind every successful business there is a strong payment processing system. As a businessman your ghost kitchen payment processing system must be business focused and well established. If your payment processing is under a strong management then your business can hit your desired goals.
Because, in every business payments/investment the backbone. Being a business owner, you must understand how your business transactions will be made and how your customers will pay their bills. First of all, you should focus on which payment methods are normally used in ghost kitchen payment processing's. Here are few listed.
Bank Accounts
Credit/Debit Cards
Check Payments
Online Payment Methods Like PayPal etc.
As we know customers use different payment methods so it will be a best practice if you accept maximum possible payment methods. Above listed methods are most common in ghost kitchen payment processing systems. As a beginner, first of all we try to understand how much type of payments or transactions we have to made while running a ghost kitchen business. 
Type of Payments or Transactions exist while running a Ghost Kitchen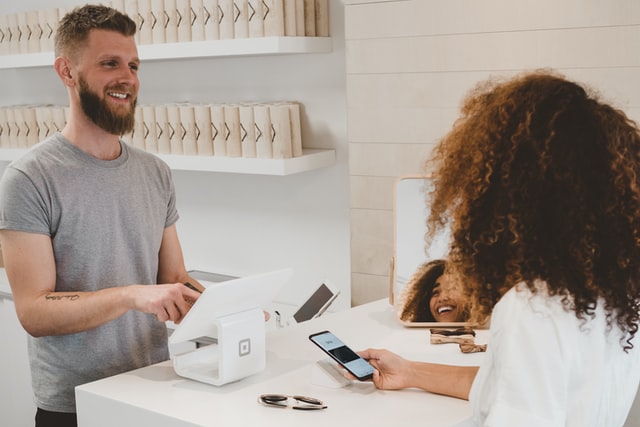 I know you want to learn about ghost kitchen payment processing system that's why you are reading this article. Don't worry just focus on whatever you are reading. While running a Ghost kitchen business you need to learn about all type of transactions that you will have to make. Here are the most common transactions.
I will categorize your transactions into two major types.
Inner Transactions
Inner Transactions is not any business term made for ghost kitchen payment processing systems. It is my own categorization that I made to guide you in easier way. There are actually the transactions that you will have to made within your organization for example:
Salaries of your employees
Investment on buying necessary things for setting up a ghost kitchen
Daily costs on your raw material that will be used to prepare your variety of foods
These transactions don't have any specific impact on your business growth because normally these are made in the form of checks or cash. So, you can manage them easily depending on the demands of your stakeholders.
Outer Transactions
I am going to name them customer focused transactions. Your customers are dependent on payment methods you are going to use in these transactions. These are basically the transactions that your customers will make when they will place order for purchasing their food from your system.
Your main focus should be to make these transactions easy for your customers so that they can purchase without facing any payment method problems. If you provide your customers with maximum possible secure payment methods then you can get your target sales.
Another important thing is feedback system and return policy for your customers. It is for beginners because it will help them to build their branding and trust building. If your customers are satisfied with your customer dealing and payment methods then I can safely say that you have a strong ghost kitchen payment processing system for your business.  
for more article click here