Bitcoin is dominant and considered as a king in the field of cryptocurrency. Some people think that crypto investment is actually not an investment but it's magic. In this article, we are going to see why this instant crypto downfall occurred and what investors are predicting about its future? Is it still safe to invest and take advantage of this downfall?
We are gonna discuss all these things in detail in this article. Actually, by Wednesday Bitcoin market is crashed due to a tweet by Elon Musk who said Tesla is not going to accept Bitcoin anymore because its mining and fuel consumption cause environmental pollution. This is today's stats for Bitcoin to USD conversion.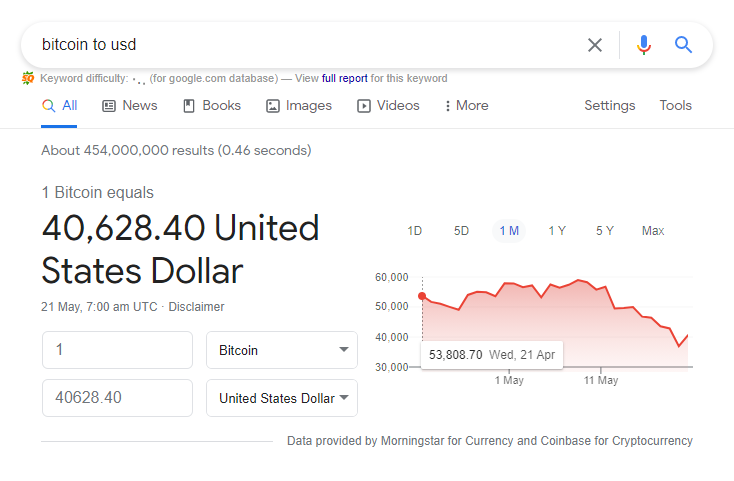 On the 9th of May 2021, it was at a peak of $58,958.00 and you can see today's value. But still, it's unpredictable what will be the future of Bitcoin. A single tweet can crash the market, which means there is totally risk while investing in crypto.
Future Prediction about crypto in 2021?
According to Forbes bitcoin can go up to $100k to $120k by the end of the year 2021. We all know that it is crashed due to some reasons but it is part of history that crypto downfalls occurred when something new and excited is coming. Even, if we remember last month as well market was crashed due to Elon Musk's tweet but Tesla Purchased Bitcoins and it broke all previous records and it was above $65k per Bitcoin.
Reasons Behind the Crypto Downfall
Normally everyone knows it's unpredictable but there are some reasons for 19th may downfall.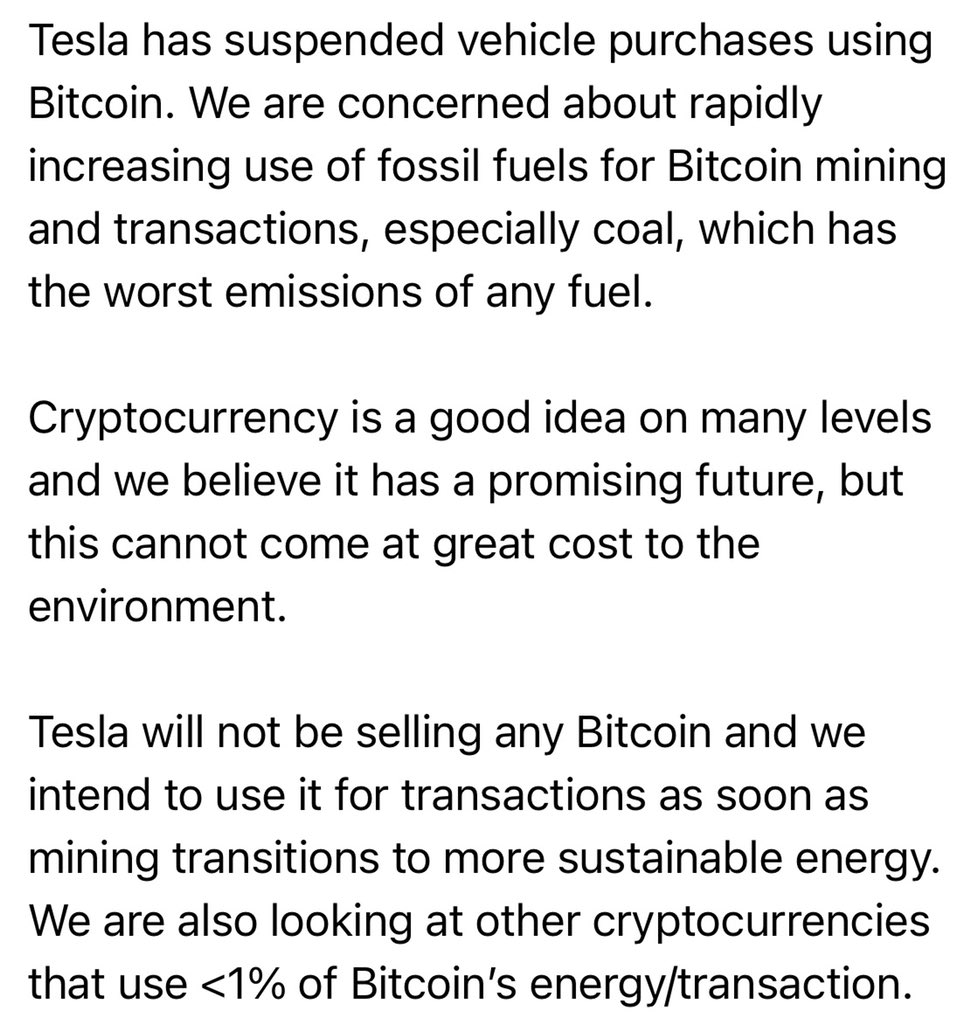 Soon Facebook is going to launch its first-ever cryptocurrency Diem that's why there are some rumors that Bitcoin downfall occurred by politics involved by Facebook.
Elon Musk's tweets about Tesla is not going to accept Bitcoin as a payment gateway anymore because its mining causes environmental pollution.
China is also building its own digital assets, which is also one reason investors are more interested in working with China.