B4U Global is the Most Popular Multi-Level Marketing Company Currently Operating in a lot of countries but most dominant in Pakistan. It is not a single man or a team of 50 to 100 people, but it's a group of people belonging to various trading, investment, and network marketing expertise. It was founded in 2017 in Malaysia.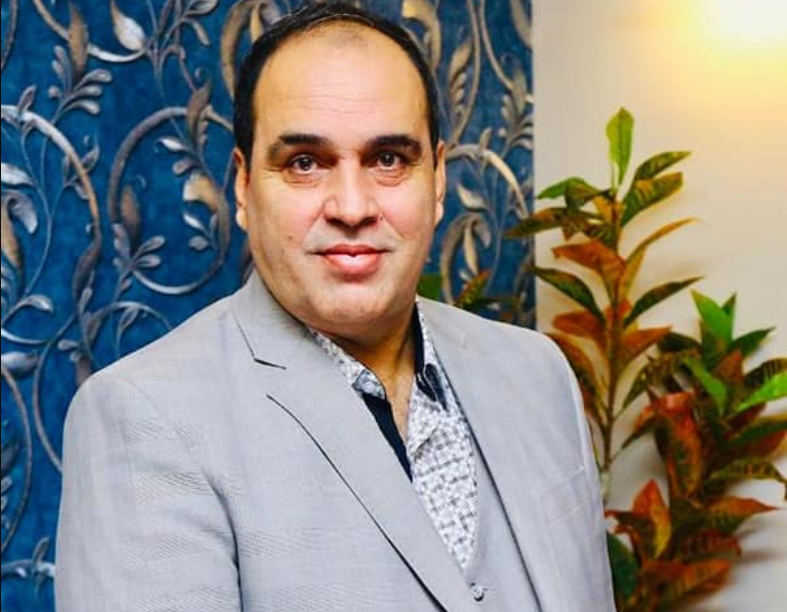 Khan Saif Ur Rehman Khan Niazi is the Founder and CEO of B4U Global. He is basically from Mian wali, Punjab Pakistan but currently living in Lahore. He is not only a Citizen of Pakistan but has dual nationality of Kuala Lampur Malaysia as well.  
Is B4U Global a Legit Company or a Scam?
There are rumors about the company that is a fraud and money scammer company. There are a lot of Social Media Activists who are writing against the company and even, some National TV channels in Pakistan published News, against B4U Global but as per Court and NAB Inquiries still the company is clear from all fake and blaming rumors.
Actually, there are a lot of companies already scammed people by collecting investments and ran out. If we look analytically at those companies, no one still knows who was the owner of those companies but for B4U Global, Saif Ur Rehman Khan Niazi is a Well-Known Businessman in Pakistan.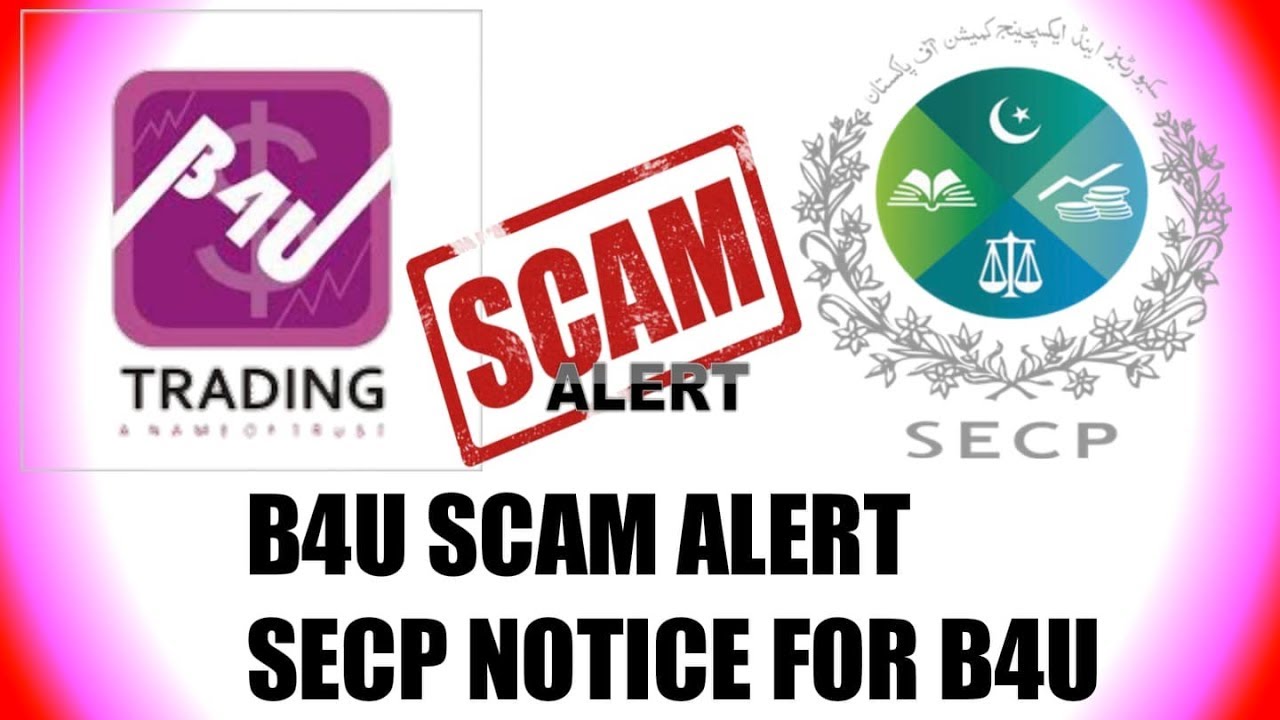 The other important thing to know about the trust factors of B4U Global is, there all investments, they are almost making in Pakistan and all of their projects are known to public.
Everyone has his own research and Opinion but as per my research and Industry experience, the company is not going to scam anyone if the government kept supporting them.
Who can Invest in B4U Global?
People from all over the world are invited to invest but here are some countries in which company is legally registered.
Malaysia
Italy
Spain
Pakistan
United Kingdom
Canada
Norway
Philippine
Turkey
Bahrain
Cambodia
Japan
Citizens from all these countries can directly invest in the company without any currency exchange fees.
What is the Profit Margin They offer on your investment?
They always motivate their networkers and Investors by offering them a great profit margin on their investment. I am attaching below their plan and ranks depending on your and your team investment. These plans are showing monthly profits they offer.
Tifney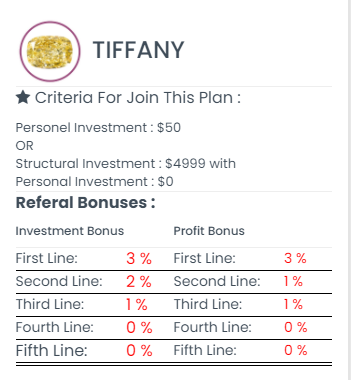 Bluemoon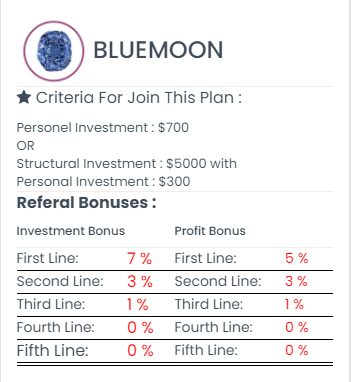 Aurora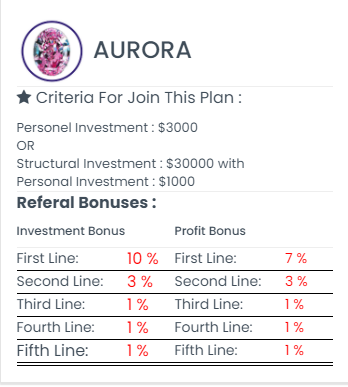 Cullinan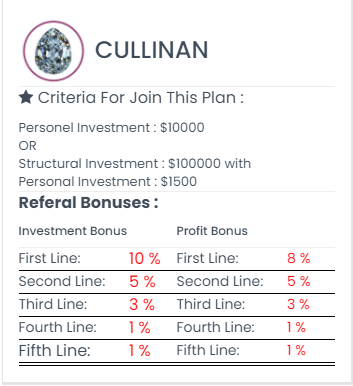 Sancy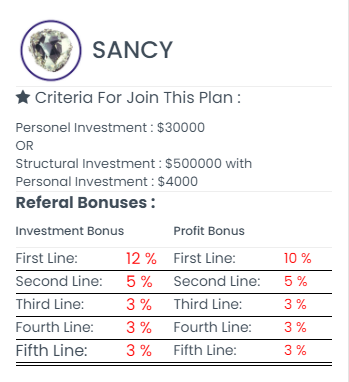 Koh I Noor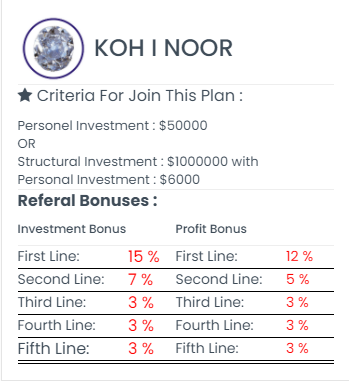 How to Register and Invest?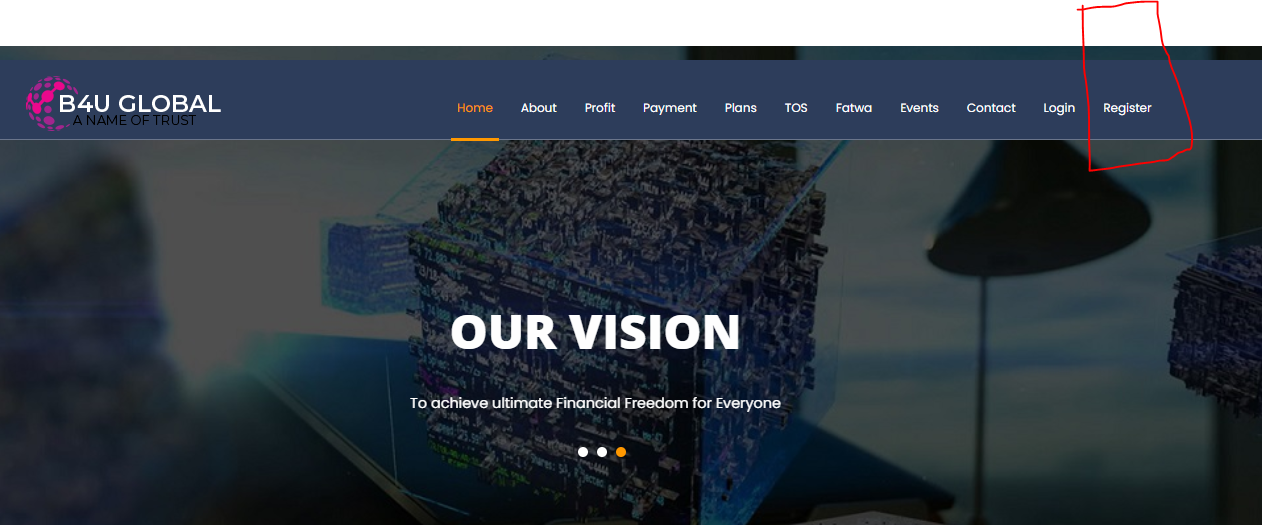 You can simply go to their website by clicking here and register yourself by filling the registration form its simple. Once you successfully register and login then you can see this dashboard.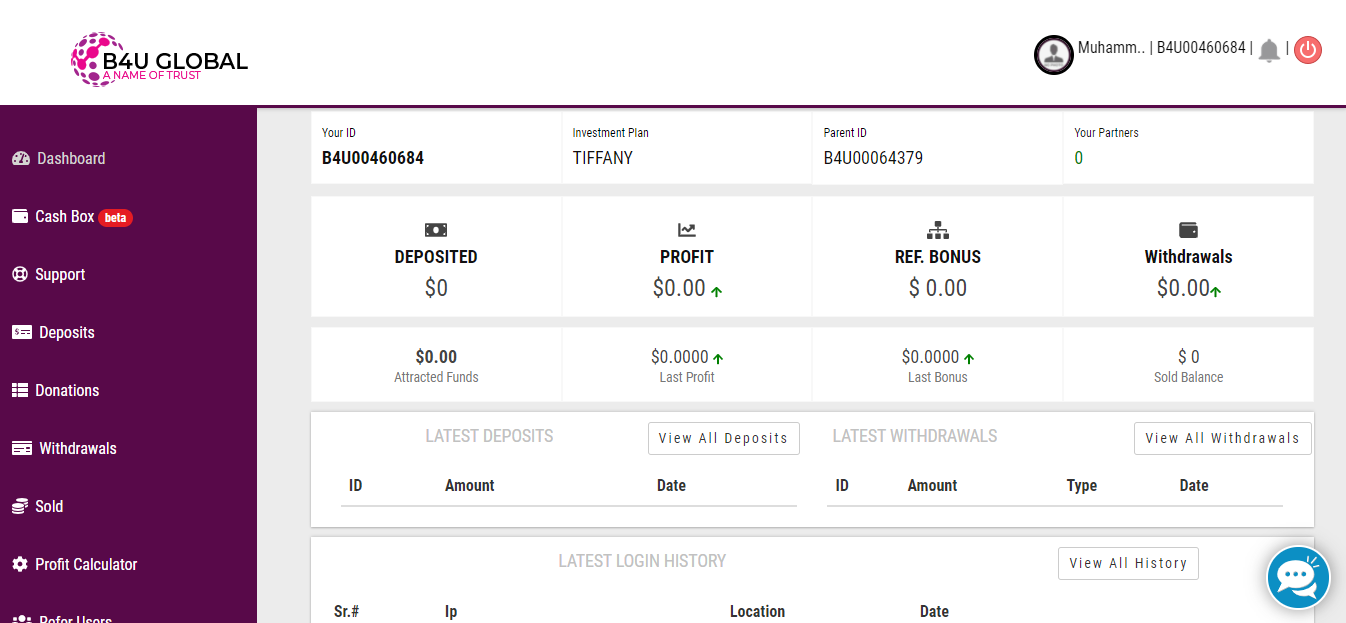 This is user panel or dashboard where you can see all of the company functions about your investments, withdraws, referral system, cashbox, their support system and all about your team.
You can deposit your investment by selecting any of their plans and deposit your funds with the help of your team leader. Now the question is how to know who is your team leader?
Actually, team leader is a person who referred you to B4U Global. You can say a person whose referral link or code you have used to get registered. If you are registering by joining my link, I will be your team leader and as per company policy I will be responsible for helping you regarding your queries and problems you will be facing being a member of the company. Here is my referral Code: B4U00460684
Referral Link: https://www.b4uglobal.com/register?B4U00460684
A common mistake that Normally people make while registering, they don't put anyone's referral id and use by default selected id of CEO Saif ur Rehman. It is a common sense that a CEO of the company don't have so much time to support his referrals because he already has a lot of stuff to do regarding administrative jobs.
He assigned this duty to all leaders to support their respective teams. If someone joins from my link it means I am earning from his investment so if he faces any issue, I will feel proud to support him and solve his issue. If I will solve his issue, he will get more business for me and himself by inviting people under him that is definitely my benefit as well.
How to withdraw your investment and your bonus?
As per your investment plan, your investment earning and referral bonus will be available on your dashboard. If you invest in the company then you will need to wait for 6-months for getting your full investment back, but if before 6-months you try to get your investment back they will deduce some amount from that because it's their policy that you can get full investment back after six months.
If we talk about your referral bonus, the minimum withdraw is 40$ so if you earn 40$ from your referral commission or from your investment bonus you can withdraw them. One more important thing is "Dollar Rate for the Company is fixed for Pakistani investors which are 150pkr per $".
If you want to get your investment back due to any reason before 6-months, you will have to sell your investment but you cannot withdraw them before 6-months and while selling, you will need to pay the deduction offered by the company. Here are the deduction rates that the company charge for selling your dollars before 6-months.
If you want to withdraw in other words sell your investment in the first two months of your investment date then you will get charged 35% of the overall amount.
If you want to withdraw in other words sell your investment in the 3rd and 4th months of your investment date then you will get charged 20% of the overall amount.
If you want to withdraw in other words sell your investment in the 5th and 6th months of your investment date then you will get charged 10-15% of the overall amount.
Summary of the Discussion
While summarizing, I will say if you are a new investor or networker at least spend 50$ to test the company and I am sure after that you will be 100% satisfied. If not after 6-months you can get your 50$ back with almost 20$ commission of 6-months as well. Let's Join Network Marketing and change our lives. Click here and get registered.